How to Stay Stylish and Comfortable While Driving
We've explored plenty of topics on this blog about how to make your car the most stylish, inspiring, and aesthetically pleasing place it can possibly be; from using beautiful custom fabrics for your interiors to utilising the space to grow several varieties of cute air-purifying plants. So, your car is looking great and is a swish and comfortable place to be. Now, what about you? Don't you deserve to be relaxed and stylish too as you drive in your cool car? Yes, you do!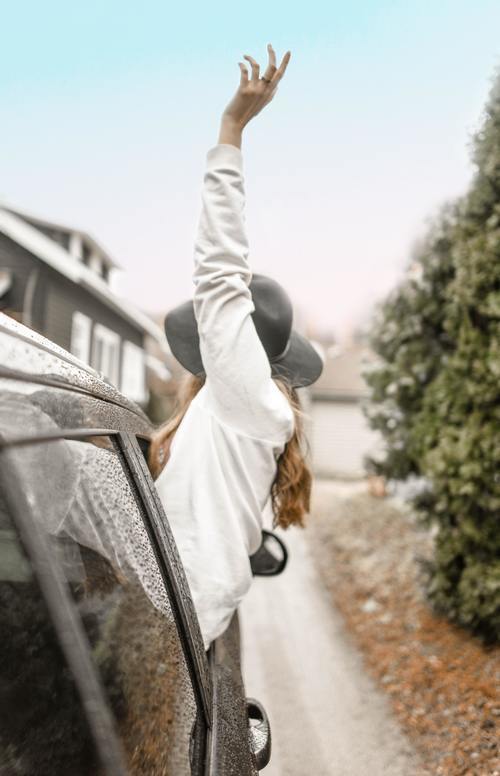 Driving Takes a Toll
Driving can be tiring and stressful, especially when we drive long distances. At the end of a long drive, our muscles ache, and we feel as though we've been scrunched up into a little ball for hours. And it can take a long time to get rid of that feeling! That's why it's so important to do everything we can to drive comfortably. Not only does that mean making the interiors of our cars comfortable and welcoming, but it means wearing the right clothes too. That's where yoga pants come in!
Drive Comfortably and Stylishly
We all want to be comfortable, and it's essential to have the freedom and support to move appropriately while driving. But comfort all too often means less-than-stylish. With a good pair of yoga pants, though, there's no need to forfeit your look in order to be comfortable. You can be both comfortable and stylish; the best of both worlds! Yoga pants give you the freedom to move without restriction and provide vital support where you need it. Not only that but with a vast range of colours and styles available, there is a pair of beautiful yoga pants to suit every body type.
Yoga Pants on the Go
Yoga pants are the perfect solution for every driving situation. Not only do they allow for easy movement, making driving more comfortable, but they're also easy to store. Why does that matter? Well, have you ever driven to work or an event and found that your clothes are crumpled and dishevelled-looking when you arrive at your destination? Yoga pants solve this problem. Simply wear them to drive, then change your clothes at your leisure. You can easily keep a pair in your car as they hardly take up any space. Of course, yoga pants are also stylish enough to wear to work or most other occasions, so you might not want to get changed at all!
So, with a good pair of yoga pants, you'll feel confident, stylish, and comfortable when you drive. Whether you're taking a long road trip or just nipping to the shops, yoga pants are the clothing solution we've all been looking for!